Welcome Message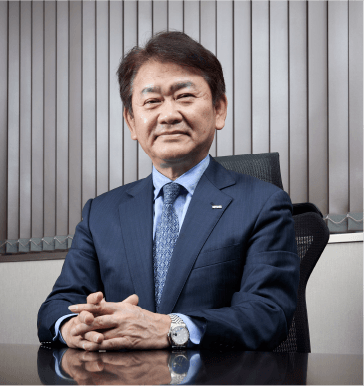 Ever since Tokai Rika Create Corporation (TORICA) was founded in 1960, we have played a role in the Tokai Rika Group without becoming overly reliant on this position, continually updating the direction of our efforts and developing our own business. During our history going back more than half a century, we have established sales divisions in Electrical Equipment & Parts, Raw Materials, Construction & Agricultural Vehicles, and Home Appliances and, as a fabless company with an Engineering Division, built up strong relationships of trust with our customers through our system covering everything from the proposal of raw materials to development design and delivery management.
Drawing on this experience yet keeping an eye on the future, we formulated our TORICA VISION 2020, which aims to enable our company to survive and expand while offering basic guidelines enabling our employees to grow. All our employees will share in and strive to achieve this vision, created for all the mid-level and junior employees in our various workplaces, in whose hands TORICA's future lies. Also, our midterm plan, which takes our VISION as its starting point, is to create new business based on raising the level of our current business, adopt a global regional strategy for the key projects in our overseas business, and commit ourselves companywide to the 2020 goals of 50 billion yen consolidated sales and 2.5 billion yen consolidated operating profit.
We utilize the proposal capacity, implementation ability and managerial ability which set us apart from major general trading companies and ordinary fabless firms, and take full advantage of our strength as a tech savvy fabless company. Maintaining this position, we will continue to pursue the creation of new value in order to meet the demands and expectations of our customers in markets in Japan and overseas.
Going forward, we hope we can continue to rely on your enduring support and encouragement.